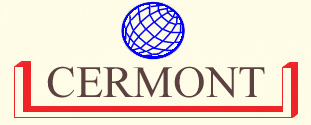 ENGINEERING ALL TRADING ALL SUPERVISOR FOR CERAMIC INDUSTRY

<!-riga 1 colonna 1->



Messrs. Cermont S.r.l has been founded in the year 1996 based on a twenty year experience, beginning with the formation of C.R.O.M
(Regional Consortium of Mechanical Workers), which is untill now beneficiary of this trademark.

Our experience is derived from an achievement in the ceramic industry on behalf of industrial activities or companies which are suppliers of Plant Engineering Works.

Over the years, different market demands having been verified, the Company has been structured in such a way as to furnish a more efficient and professional service.

---